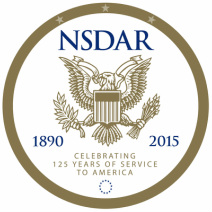 The Saint John de Crevecoeur Chapter St. Johnsbury, Vermont

---
The Saint John de Crevecoeur Chapter, National Society Daughters of the American Revolution, is one of 17 chapters in Vermont. We serve Caledonia, Essex and Orleans Counties, and also welcome members from adjacent areas of New Hampshire. We meet monthly from March to October, Wednesdays or Saturdays, at midday. We meet at locations around the Northeast Kingdom for the convenience of all of our members.
---
Do you have a Revolutionary War patriot in your family tree?
If you are a woman 18 years or older, you may be eligible to
join. For general information on joining the DAR, or for information about
our chapter please click on the Contact Us page!
---
2018 MeetingSchedule
(Tentative)

March 24, Lyndonville
Topic: Place Names in Vermont

April 28, St Johnsbury
Topic: Fairbanks

May 23, East St Johnsbury
Topic: DNA

June 27, Greensboro
Topic: Block Houses on Caspian Lake

July 25, Island Pond
Topic: John Strong Mansion Museum

August 22, St Johnsbury
Topic: Not Your Grandmother's DAR

September 26, Colebrook, NH
Topic: Book discussion

October 24, Concord
Topic: Product Demo for Fall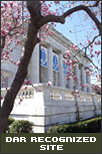 76
Edna Curtin
, Webmaster
last updated February 6, 2018
---
Web hyperlinks to non-DAR sites are not the responsibility of the
NSDAR, the state organizations, or individual DAR chapters.